The FIA ​​changed the classification of individual race classes and announced two new, completely electrics. Named RX2e, Jr. will hold six positions in the WRC series later this year, making it the first official power division announced by the FIA. Both would have relied on a single drive built into different cars. As for the RX2e, it is a unit developed by Spanish expert QEV Technologies, in partnership with the Swedish racing team Olsberg MSE. But as an alternative to the classic WRCs, we are more interested in the newly named full-fat type RX1e called RX1. It will start next year and the டாkoda Motorsport team is preparing for it. After a while, டாkoda will again compete for medals with strong monsters in the starting field. The power limit for the electric RX1e is significantly higher than for the petrol RX1.
Read this too
The electric டாkoda Fabia RE-X1 will ride the rally
For a change, Electric Racing Specials will use a package from Greece Electric, an Austrian company founded in 2014. It has two motors of 250 kW (340 hp) and a 52 kW battery of special racing design with high exhaust current. Carbon box, active LSD variants with adjustable characteristics and a light DC / DC converter for 12 and 48V. The batteries weigh about 330 kg and are designed for better weight distribution. The Corporanda Inverter weighs less than 6 kg and offers more than 99.5% efficiency. Electric cars have specific personal safety features.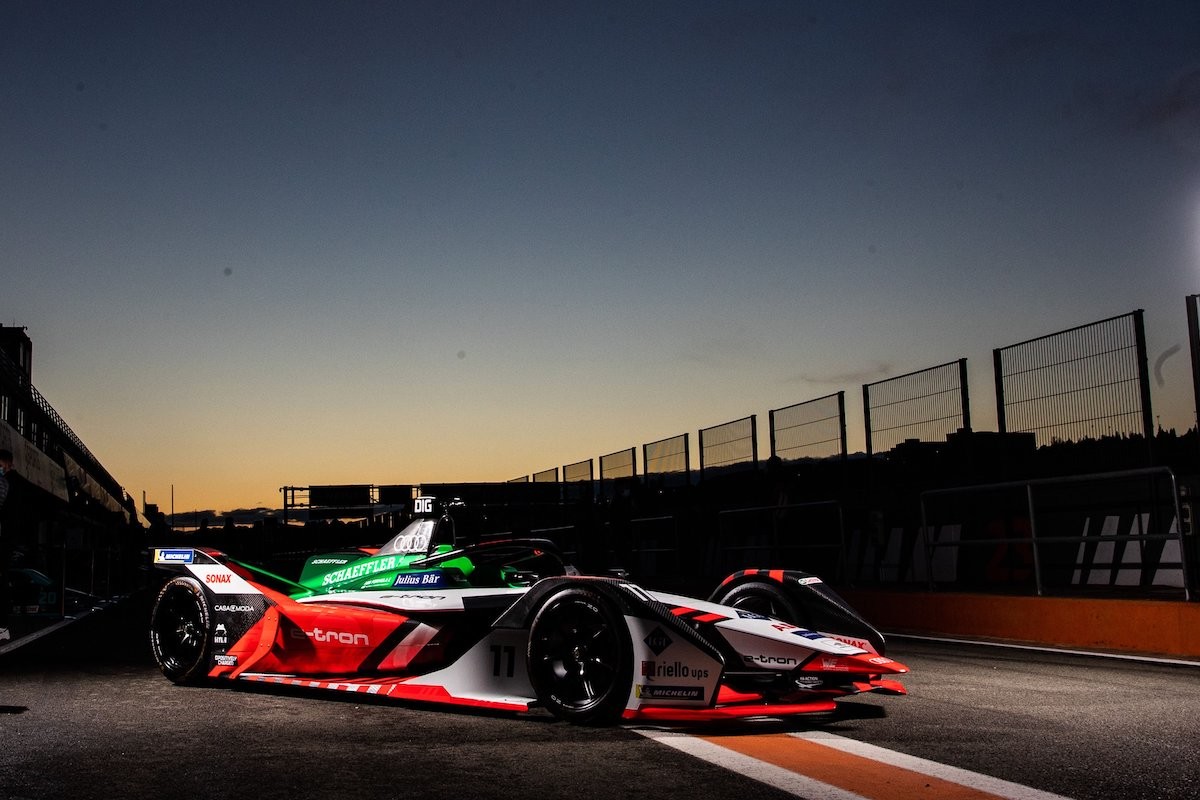 Read this too
Audi surprisingly ends up in Formula E. The next stop is Tucker Rally and Le Mans
The video from the test drive is directly emotional. நட்சத்திரkoda Motorsport racing star Andreas Mickelson commented, followed by 60-year-old Raleigh Cross matador Kenneth Hanson and WRC series managing director Arne Dirks. For those of you who do not wish to opt out of translation, we attach a free translation of their emotional comments. Note that the name of the car manufacturer or car is not mentioned in the entire video.
Andreas Mickelson
"It's horrible. Pure brutality. I've never run anything so powerful. I ran a sharp WRC special, but it's a different league. No. Like the Star Wars soundtrack, the car-generated science fiction! You feel like the future, the emotions simply can't compare to anything, because so far there is no such thing, of course, there is a future for electric vehicles. If you've heard of a completely new world of sound produced by racing specialties, you'll soon have a taste of it. Over time they will surely ask. His experience touches the future and takes on a new dimension. When you sit inside, the combination of sound and experience is so enjoyable that it delights the racer. "
Kenneth Hanson, Mr. Raleigh Cross
"I won my first WRC almost 30 years ago. So now is the time to try something else and enter the new car year with electricity. I wondered what it would be like. In fact, the sentiments matched the first rally. I have to say I fainted.I only gave up everything in the last round and only then did the car show what it can do.It's such a manipulation combined with obedience and powerful engine.I call it a new era.Inside, it roars like before, and the emotions just increased. It makes no difference to me. It's different from the outside. The sound is different, but that's enough. Unless the standard riders get behind the wheel and aren't afraid of the right fights, the fans don't have to worry about the experience. The show will be just as good as before. "
Arne Dirx
"Our vision is simple. We want to be the largest stable, spectacular electric series for modified production cars in the world. In addition to traditional markets, we want to enter new ones, especially in the US and China. At the same time, we want to offer new designs. "
… and Kenneth Hanson again
"We have to take care of our planet. We have to put it all together and work to ensure that the best races in the future are environmentally safe. I'm not saying this is a definitive solution, but it's definitely a step in the right direction."
"Coffee trailblazer. Social media ninja. Unapologetic web guru. Friendly music fan. Alcohol fanatic."