Dubai, United Arab Emirates (CNN) — In the kitchen of The Old Coastguard Hotel, in the seaside village of Mousehole in the English county of Cornwall, chef Jamie Porter prepares a dish filled with fish heads.
"There weren't a lot of things I had to admit when I got into this job," Porter said. "But making starkeasy pie is one of those things."
Porter is from Padstow, on the north coast of Cornwall, at the south-west tip of the United Kingdom.
Moschel is a small fishing port on the south coast of Cornwall.
Porter previously trained with British chef Rick Stein at the renowned seafood restaurant in Padstow and internationally renowned chef Alan Rowe at the Waterside Inn in West London.
Therefore, Porter may be accustomed to hot foods, which require a lot of preparation.
But watching Porter work in his stargazy bag is terrifying, especially when he insists on eating it on December 23rd, the only day of the year and Tom Pawcock's Eve.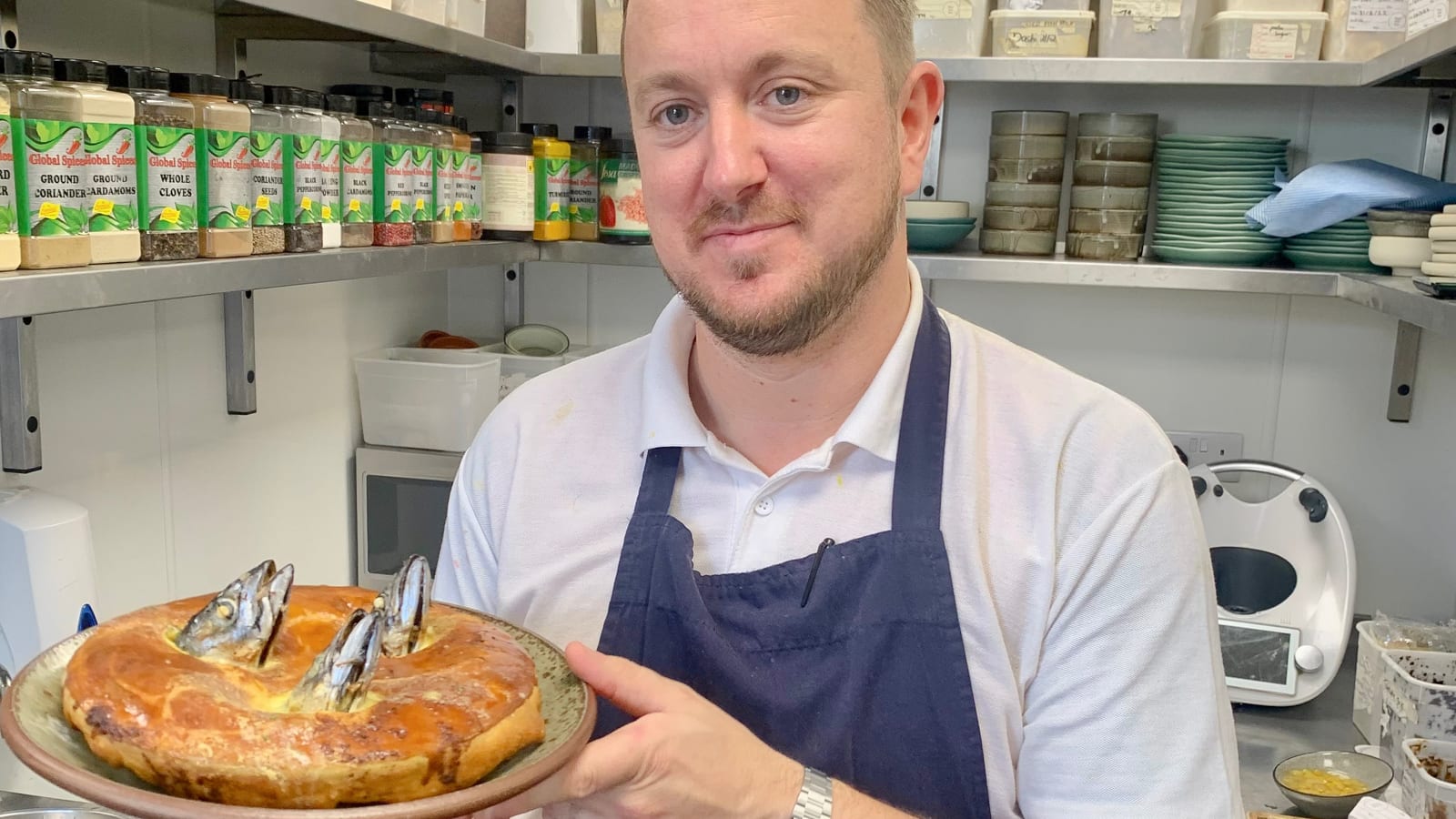 Under the porter dough he put a rich mixture of butter, fish, smoked haddock, cod and mackerel, besides herbs.
From time to time, Porter improves the recipe by adding lobster, clams and mushrooms.
New flavors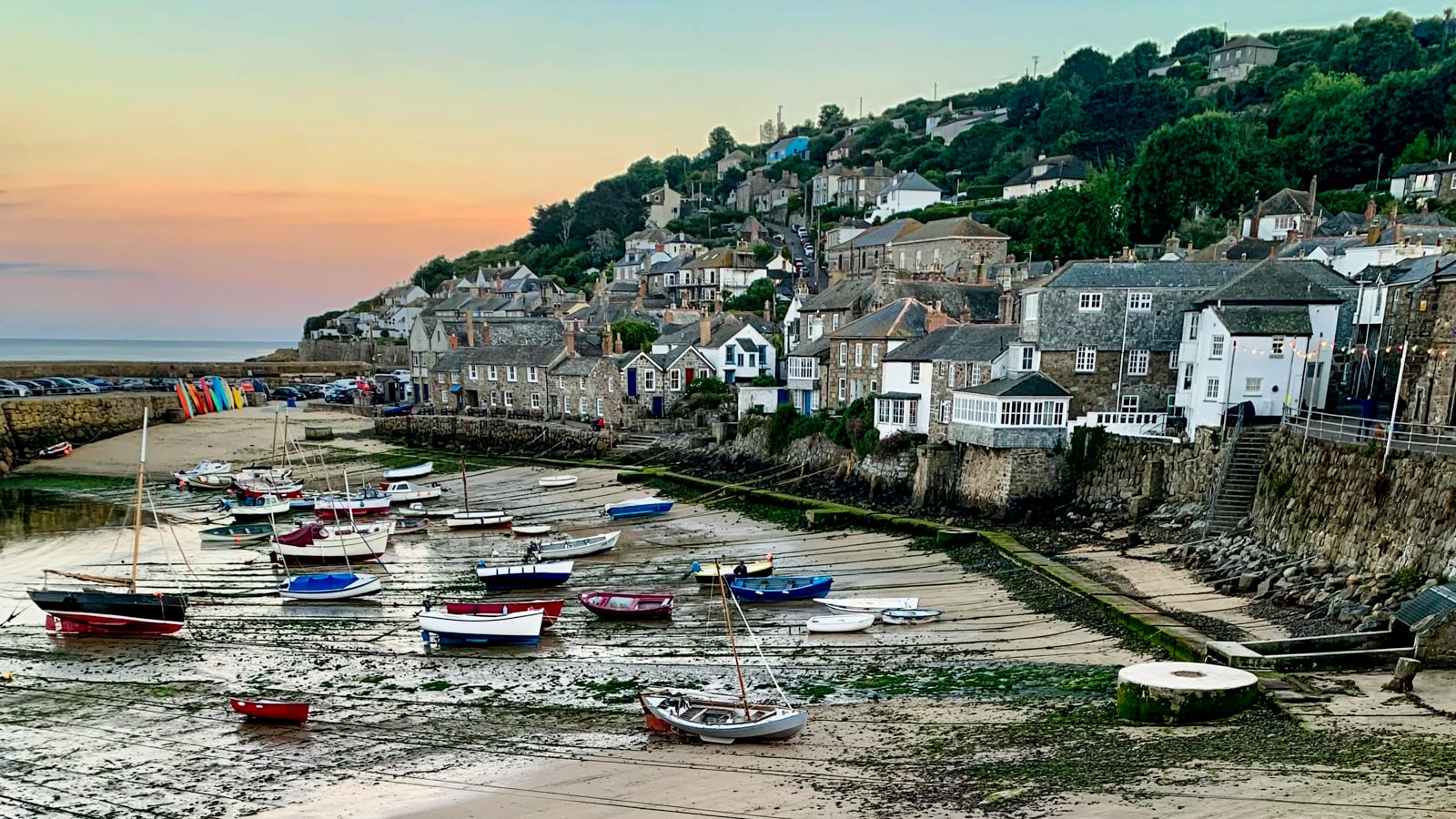 The pie will come out of the oven after 20 minutes with fish heads sticking out of the batter and staring at the ceiling.
The pie is distinguished by its crunchy taste, and has a rich buttery flavor and seafood taste.
"You can leave out the milk and cream," suggested Porter, "and add lemon and chili."
Tom Pocock was a 16th century fisherman who is said to have started the legend of the Starkeys by going out to sea alone after a storm kept his fishing fleet in port for weeks.
His catch was so plentiful that he saved the village from starvation.
The story goes that Moschel was rescued by Pocock, and in the storm his large bag of catch contained seven fish, their heads sticking out across the thunder to prove their existence.
It is one of the many heroic stories of the small town that poet Dylan Thomas once described as "Britain's dearest village".
Rough waves
On a rocky outcrop halfway between Newlyn and Moshill, there is another monument to bravery in Cornwall, a lifeboat monument that tells of a sea tragedy that people remember today as if it happened yesterday.
No one knows exactly what happened to Solomon Brown's lifeboat after he received a distress call from the damaged ship on its maiden voyage between the Netherlands and Ireland on December 19, 1981.
That night, the Moschel lifeboat squad braved 50-foot waves and hurricane-force winds to save the Union Star.
A Royal Navy helicopter or tugboat could not get near to help, but volunteers from the lifeboat team made several attempts to reach her.
16 people including 8 villagers died in the sea that night.
Locals still talk about these men, and every year the disaster is commemorated by turning off the ceremonial lights around Moschel harbor for an hour.
"Coffee trailblazer. Social media ninja. Unapologetic web guru. Friendly music fan. Alcohol fanatic."