Relationships and community
Omnia Ibrahim, "The Daughter of Nuba", graduated in 2011 from the Faculty of Arts, Alexandria University, with the ranking of the first in the batch in the Department of Phonetics and Linguistics, as a result of which she received, a year later, a scholarship from the Ministry of Communications at the Institute of Information Technology, then she obtained a master's degree in 2016 with distinction with honors and recommendation for publication. And soon she started her PhD for the year 2018-2022, to represent Egypt and become the student advisor in the International Association for Communication.
Success is the pursuit of knowledge and knowledge
Dr. Omnia says in her interview with Al-Watan, "I always seek knowledge and hasten to thank God Almighty. And insistence on successesAnd when I started my doctorate, I got it from the University of Zurich, Switzerland, the same university where Einstein graduated and obtained his doctorate in 1906, so that was the result of diligence that accumulated day after day.
She obtained her Ph.D
I started participating in organizing free lectures in the field of language and speech analysis in 2020, and senior professors in the specialty participated in it and students from different countries of the world benefited from it. Disciplines and universities in the countries of Sweden, the Netherlands, France, Switzerland and Germany to represent Egypt, and the outcome of this cooperation was 17 research papers in field of acoustics and its various technologies.
Message Subject
And in the year 2022, she was successful in discussing her doctoral dissertation, which was about the machine learning techniques that she used to reach a better understanding of human communication, and the human with the robot, and because of her study of many applications in the field of forensic acoustics to help identify the identity of voices, as well as in the technical field. For speech to make and produce artificial intelligence sounds, to represent Egypt in this line deservedly.
Her role as coordinator of the international association
"Omnia" says to "Hun", "I found my passion in forming links and communication between different research groups in Europe and students from countries with few resources in Africa, South America and Asia in addition to my studies, and I worked on organizing conferences and events to transfer knowledge between students and represent Egypt." As part of her role as General Coordinator of the International Speech and Communication Society.
Each student is his own ambassador
Omnia participated in organizing several scientific meetings between students of the Department of Phonetics and Forensic Linguistics at Alexandria University and professors of the International Association of Forensic Phonetics. Preserving identity, customs and traditions, as every student is an ambassador for his country, and I advised that science is the key to life, and in any field a person wants to excel in, he must strive.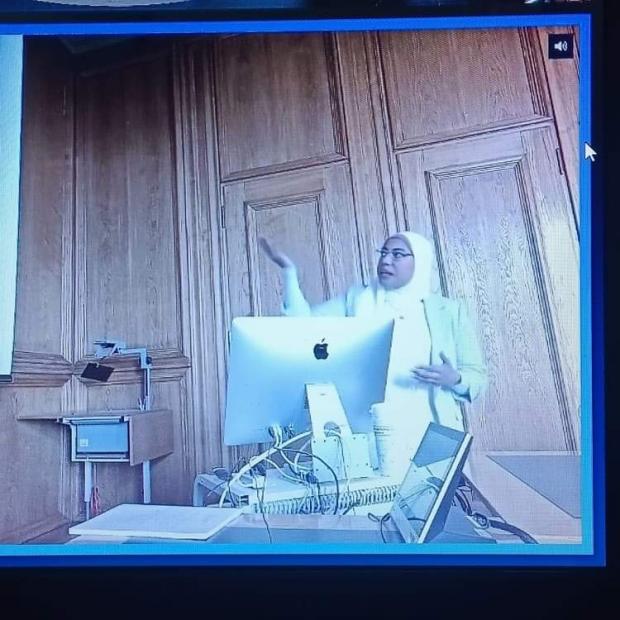 "Proud twitter enthusiast. Introvert. Hardcore alcohol junkie. Lifelong food specialist. Internet guru."